About
Background and DNA of the organization
Read more

In 1999, TALL GROUP was founded by Laust Christian Poulsen under the name FUTUREMINDED, the ambition being to create a powerhouse of experience, creativity and innovation: a unique constellation driven by unique people, all forerunners in their field.
Today, TALL GROUP is a unique powerhouse, with a vast experience in venue operation and communication capable of solving almost any challenge within event production, design and creative consultancy.  TALL GROUP has concurrently grown into an incubator for business start-ups involving both young entrepreneurs and experienced specialists that all excel in their field.
THE ORGANIZATION
TALL GROUP is an organization conducting venue operation as well as product and business development, focused primarily on experience economics. Our mission is to create sustainable companies that thrive on the global market but always remember and embrace the local herritage. We achieve this by encouraging pioneer thinking, guts and a clear path away from the mainstream. TALL GROUP excels by contributing with a strong drive and a rare sense of style. We know from experience that only by confronting the fear of making mistakes, great achievement can be accomplished.
LOCATION
TALL GROUP is based in central Copenhagen, primarily on the historic Carlsberg grounds, creating a unique workspace that continues to inspire and facilitate innovative approaches. The organization is the consolidation of many years of experience in business development and corporate management, and has spawned more than 10 independent companies over the past ten years.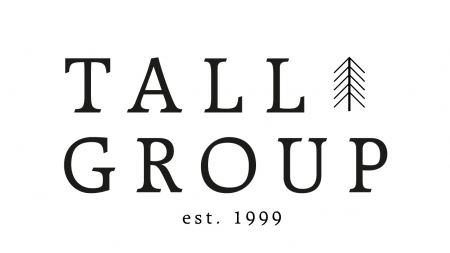 BUSINESS STARTUP, DEVELOPMENT & COLLABORATIONS
Our current involvement and ambitions
Read more

Common for Tall Group's  involvement in various projects is the wish to engage as a guiding and facilitating force, connecting people across industries, and ultimately leading projects in new and unforeseeable directions.
To this end, Tall Group contributes with counseling and creative sparring in all aspects of our involvement and areas of expertise, unafraid to venture into the unknown in order to uncover new territory.
The ambitions of TALL GROUP have resulted in exciting collaborations with diverse partners such as Roskilde University and CCO Architects, establishing lasting and rewarding relationships with these institutions.
We are always on the lookout for new things. Feel free to contact us, if you have an idea we might be interested in!
Venue operator
History and competences
Read more

For more than 20 years as a full-service provider in the leisure industry, we have gained extensive knowledge of the vast majority of national and some international venues. This knowledge and insight is invaluable and used daily in our current work as venue operator.
Our experience includes everything from developing and executing our own exhibitions, music formats, major conferences at home and abroad for several thousands of people, to the launch of hotels and long-term brand strategies.
A vital part of TALL GROUP was created in 2009 when longtime experience and competences were consolidated in the establishment of TAP1 – a 7800 m2 venue at Vesterbro in the heart of Copenhagen. With a national and international client network and respect for the local environment, TALL GROUP engaged cooperation with Carlsberg City District to complete a comprehensive renovation and dimensioning of the old bottling hall. Six months later, a multifunctional building with acclaimed acoustics, superb location and infrastructure were ready to welcome thousands of people.
Our extended experience was in 2012 again brought into play in cooperation with CMP and the "CPH City & Port", in the construction of cruise terminals in the Northern Harbour area of Copenhagen. At an early stage of the process TALL GROUPED got involved and taken to the council, to ensure a year-round occupancy of the new cruise terminals. This new form of cooperation with the purpose of developing of social space in the city is unprecedented and have made TALL GORUP able to present a unique case where thoughtful adjustments and adaptations, has secured houses with healthy and robust economy.
With a simple and efficient organization TALL GROUP is able to handle everything from operating-related tasks, sales, full-service solutions including event execution and production to development of new initiatives. The organization's branch has created a solid and broad foundation of active national and international prospects.
Our approach is functional and flexible, but ambitious; we have high ambitions, but prioritize to be local and present!
It is based on these experiences and the organization behind TAP1 that TALL GROUP offers our expertise in the operation of a venue.
>> Download Venue Presentation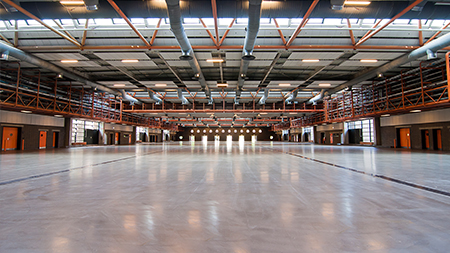 Urban development
A continously strive for change
Read more

TALL GROUP has a big interest and experience with urban development. Historically TALL GROUP has been an active sparring partner in the development and transformation of TAP1 from an old bottling hall to a top modern experience venue. Furthermore TALL GROUP engaged collaboration with COO and CPH City constructing the brand new cruise terminals in Københavns Nordhavn. TALL GROUP participated on a par with the architectural masterminds of the project, implementing innovative ideas in terms of developing the new buildings to their full potential, creating a new cultural power area.
With a continuously strive for urban development; TALL GROUP constantly explores new building, sites and areas of interest for urban development. Quirky and odd constructions, old industrial buildings, distinctive architecture are all pivotal for arousing our interest.
Founder
Experience and achievements
Read more

For the past 15 years, Laust Christian Poulsen has been a pioneering entrepreneur and business developer, primarily within the field of experience economy. He developed and implemented his first business idea at the age of 14, adding many projects, companies and achievements to his portfolio since then. TALL GROUP is the consolidation of his many years of experience in business development and corporate management.
EXPERICENCE AND ACHIEVEMENTS
Over the years, Laust has worked and excelled within corporate management, communication and business development, acting as the entrepreneur and creative mind behind many exciting projects. His characteristic drive and strong business sense have brought him far, creating an extensive network in Denmark as well as abroad.
Laust's first major involvement was Agenda Group. Founded in 1997, Agenda quickly became one of the leading agencies in Europe. Throughout the early 2000s, Agenda Group developed, planned and executed various major events that gained considerable international recognition, among these a CANNES LION, and the Danish Advertising Association's prestigious award GULDKORN. Both awards were received for outstanding achievement in branding and campaign activation.
In 2009, Laust took upon him the monumental task of transforming a former bottling plant on the historic Carlsberg grounds into a fully equipped modern experience venue. The result of this effort – TAP1 – is now the largest venue in central Copenhagen, hosting concerts, fairs and large-scale b2b events. The project involved large personal investments as well as an assembly of prestigious stakeholders, all adding to the current success of the new venue.
A BORN ENTREPRENEUR
Unafraid of venturing into unknown territory, Laust Christian Poulsen has an air of creativity and enthusiasm about him that constantly encourages the development of innovative ideas. With TALL GROUP, Laust  has found the perfect outlet for these ambitions.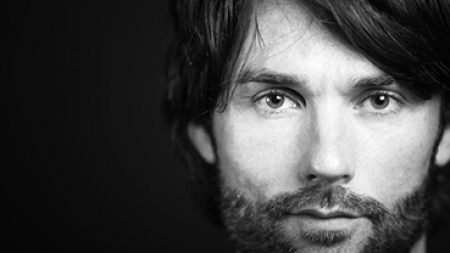 Facts
Download material about Tall Group
Read more

FINANCIAL DATA
Outlines TALL GROUP's financial track record from 2007 to present data.
COMPANY DATA
Provides TALL GROUP company data, ownership structure, and relevant stakeholders.
HISTORY
Describes TALL GROUP's development from 1999 to present date.